COMMERCIAL PROJECTS
Centrum Cegielnia shopping mall



END OF INVESTMENT Q2 2020
The architectural design provides for single-floor commercial buildings with a total leasable area of ​​9558 m2 (including approx. 6100 for the DIY concept).
Above-ground car park with 331 parking spaces is designed in front of the building.
At the entrance to the Shopping Center there is 320 m2 of leasable area for Fast Food gastronomy with Drive In.
Investors also plan the Bio Market with the possibility of selling products from local farmers, located opposite the car park, right at the entrance to CH Cegielnia.
The architectural concept provides for the possibility of dividing the space according to the needs of tenants.
For the plot with a total area of ​​42,049 m2, the Local Spatial Development Plan applies, which provides for the construction of large-area commercial facilities with sales area over 2000 m2. This is the only area in the Góra Kalwaria commune where this type of development is possible.
The project has a valid, final building permit issued on 24.08.2015 by the Piaseczno District Starosty (Decision No. 1018/2015). The property also has permission for entrance to the shopping center as well as for distribution and supply of utilities.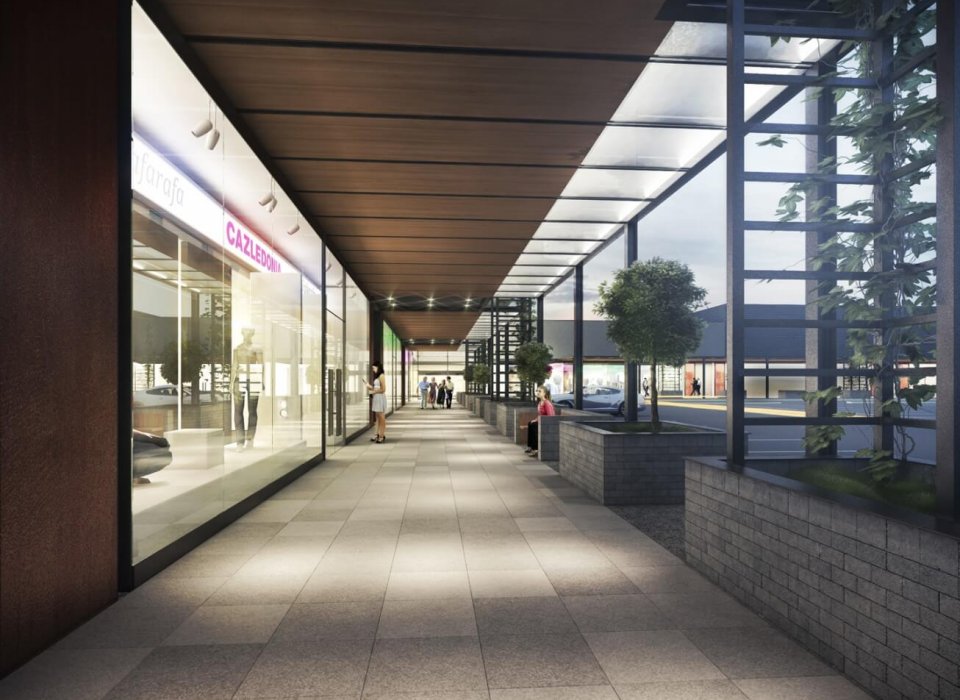 LOCATION

Cegielnia Shopping Center is located in Baniocha, Piaseczno poviat, on plot 144/20 with area of 42,049 m2
The plot is located at the trunk road No. 79 connecting Warsaw, Piaseczno and Góra Kalwaria, at the intersection with Graniczna Street leading to Konstancin Jeziorna (Investment Map p. 5). At the opposite intersection there is Orlen petrol station and Euro Motel – a facility connected to the station.
The widening of the road (No. 79) is being planned to become an express road with a left-turn from Warsaw and an access road to plots along the express road connected with the turning to the plot. The intersection at which Centrum Cegielnia will be built will be one of two intersections with traffic lights on the road between Piaseczno and Góra Kalwaria.