COMMERCIAL PROJECTS
Good Point Łubna

WAREHOUSE, OFFICE AND COMMERCIAL FACILITY

GOOD POINT Łubnais an existing warehouse, office and exhibition complex, located in the village Łubna near Piaseczno (only 15 km from Warsaw / 8 km from Piaseczno / 8 km from Góra Kalwarii / 6 km from Konstancin Jeziorna). The building was the previous headquarters of the Avans company.
Usable area of ​​the building is 6 699.50 m2. The project consists of a warehouse part with an area of ​​about 4,500 m2 and of an office / service / exhibition part with an area of ​​about 2,000 m2 spread over two floors of the building.
REAL MANAGEMENT'S PARTICIPATION IN THE PROJECT:
investor
leasing
property management and technical service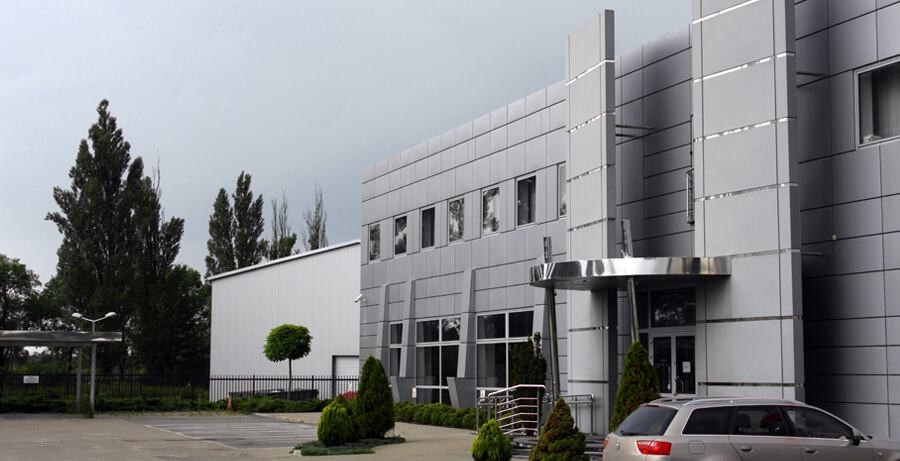 4 700 sqm
Warehouse space
2 000 sqm
area. commercial office
LOCATION

One of the biggest advantages of the object is its location – directly at Puławska Street (trunk road No. 79). This location allows easy access to the facility for potential customers by both public and private transport. Thanks to such an excellent location, the project is also characterized by very good exposure.
15 min from the borders of Warsaw
17 km from the Warsaw-Okęcie international airport. The planned S2 expressway will shorten this distance to around 15 minutes.
10 min to the center of Piaseczno
5 min to the center of Konstancin – Jeziorna
5 min to Góra Kalwaria and national road No. 50, which allows a good connection to the east through Lublin, Zamość to Ukraine and to the south through Grójec, Radom, Kielce to Krakow.