RESIDENTIAL PROJECTS
Nowe Ogrody Poznań, Etap I

1st STAGE OF THE HOUSING COMPLEX (4 STAGES, ABOUT 400 FLATS)

The Nowe Ogrody I estate is a modern, functional residential and service project, which was built in the fourth quarter of 2013.  The project includes 75 residential premises ranging from 24m2 to 76m2 and a shopping arcade with 9 service premises . The apartments are single-level; planned with maximal functional and spacious rooms. Large windows, balconies, terraces (approx. 60m2) provide optimal sunlight to the rooms, and thus the well-being of the household.
REAL MANAGEMENT'S PARTICIPATION IN THE PROJECT:
deputy investor
sales & marketing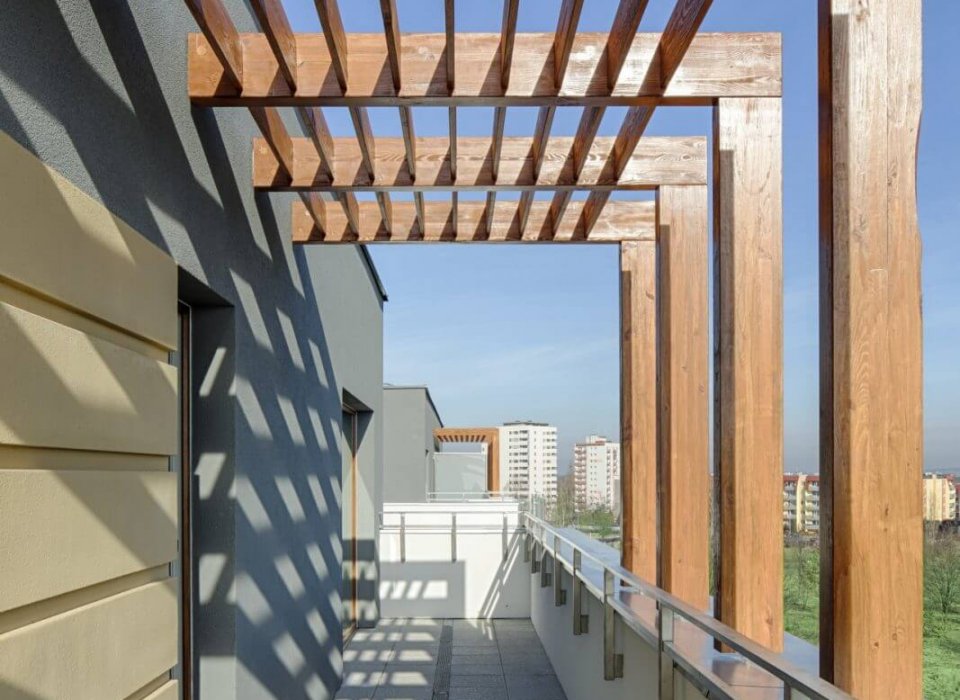 up to103 sqm
Area of the flat
LOCATION

The investment is located in Poznań at 5 Stycznia Street in the Jeżyce district. This excellent location allows residents of the housing estate to enjoy unlimited possibilities of spending free time close to nature, and at the same time enables efficient and quick access to the center of Poznań. The plot is perfectly accessible, it takes only 10 minutes to travel to the Old Town, 8 minutes to the Poznań Główny train station and 5 minutes to the Ławica airport. There are bus and tram stops nearby, and the area development plans, just 300 m from the property, include a tram terminus and a public transport station.
The surroundings are also an oasis of nature and calm; just 750 m from the estate there is a botanical garden pleasing the Poznań inhabitants with lush and diverse vegetation. Beautiful Rusałka Lake is particularly noteworthy, just 1 km away, which together with the surrounding forests and numerous green areas gives unlimited possibilities for active rest and relaxation in nature.