RESIDENTIAL PROJECTS
Chojnów Residences

COMPLEX OF 30 LUXURY HOUSES

On the green fringe of Konstancin, surrounded by the Chojnów Landscape Park, there are Chojnów Residences – a complex of 30 individual houses with gardens.
Chojnów Residences is much more than a bedroom suburb near Warsaw. It is a place where you can escape from the noise of the city and spend time with family and friends. Our houses are as many as 4 different types of projects, in which we additionally distinguish 2 types of architectural solutions. Monolithic ceilings were used, which allow the structure of the house to be based only on external walls, and thus enable free interior design. Thus, each house in the estate can be designed according to your own idea – so that the inhabitants can feel comfortable in it, find a place to work, passions and rest. The estate has three separate zones, thanks to which each house in Chojnów gets own intimate space. The exceptionally large gardens around the houses allow residents to feel really at ease.
REAL MANAGEMENT'S PARTICIPATION IN THE PROJECT:
investor
developer
sales & marketing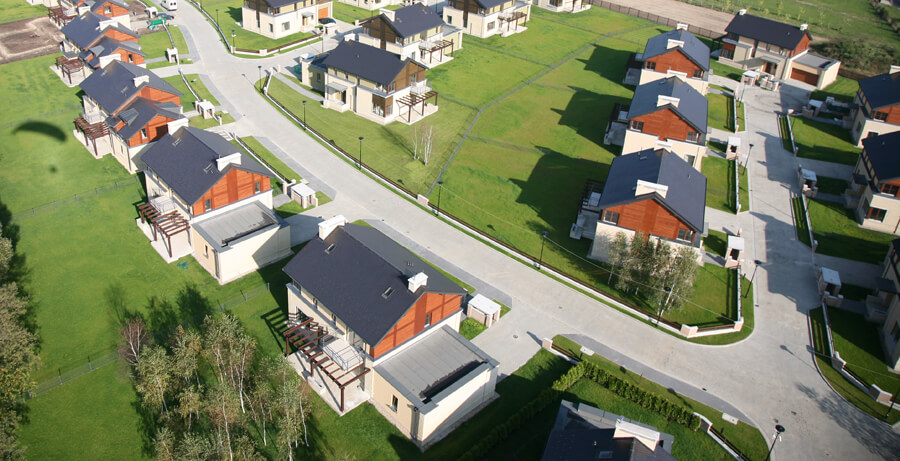 LOCATION

Chojnów / Konstancin-Jeziorna
The Chojnowski Landscape Park covers almost 6,800 hectares of nature reserves. It is a guarantee that in the future no large estates or other facilities that could disturb the peace of this place will be built here.

Here life is more calm, but still there are plenty of attractions: Stable Chojnów invites you to horse riding, La Boheme restaurant – for romantic dinner. In addition, it is worth taking advantage of the beneficial effects of brine graduation towers in Konstancin and work on good physical condition at the Training and Rehabilitation Center (CKiR). For shopping in a nice atmosphere, drop by to Stara Papiernia shopping center. The kindergarten in Warecka 6 and Commune Primary School No. 2 and School Complex No. 2 (middle school) enjoy a good opinion. Residents of the Chojnów Residences can also take full advantage of all the assets of a big city.